What are Ways Oakland Business Owners Can Avoid Needing Water Mitigation?
10/12/2021 (Permalink)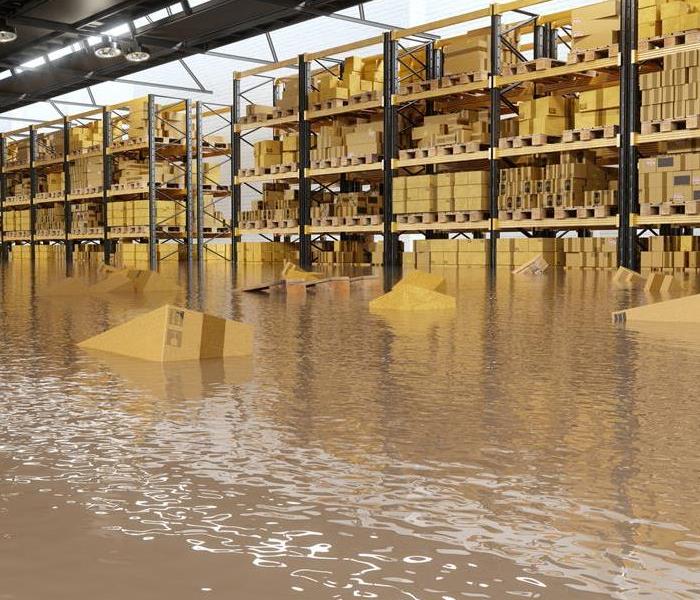 SERVPRO of West Oakland knows the importants of restoring water damage to your building. Call us today for assistance.
SERVPRO Techs Can Assist Oakland Property Owners Develop a Water Damage Recovery Plan
While there are many actions that Oakland business owners can take to limit water damage occurring to their buildings, it is not 100% avoidable. SERVPRO technicians can inspect properties and determine potential areas of concern and recommend fixes.
Oakland property owners should draw up a water mitigation plan or make use of the SERVPRO Emergency READY Profile Plan--ERP. This is designed for use by both commercial and residential property owners, and the user interface allows for the customization of the important elements for each property. Some of the perks of the app are:
Business owners get a no-cost assessment
Creation of a profile document that contains important information to be used in case of an emergency
A helpful guide to reopen your building safely
Business owners can take actions to lower the risk of needing water damage restoration in proactive steps. Regular inspections of the building should occur on at least a monthly basis. This single act can catch small leaks or property damage before it becomes a big problem. Having trees or tree limbs removed that could potentially fall on the structure. Consult with the landscaping crew about drainage around the property to prevent water pooling after heavy rains.
These steps performed regularly can greatly lessen the potential for damage to the property and contents from water. And in the event, a toilet backs up or pipe bursts, the SERVPRO team is ready to come to extract the water and dry the structure to limit the downtime needed for the restoration services.
SERVPRO of West Oakland at (510) 599-9300 is available 24/7 to handle commercial water mitigation in Oakland properties.