Causes Of Fire Damages.
8/16/2022 (Permalink)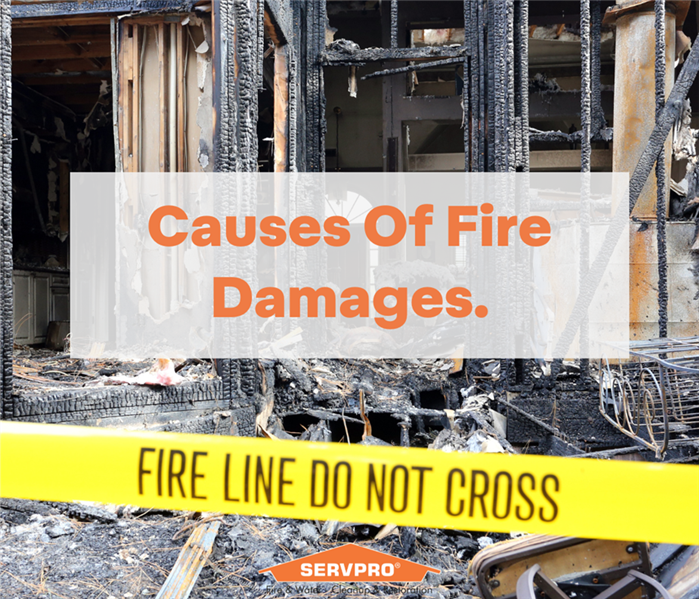 Our professionals are highly-trained, with the experience, tools, and knowledge to clean up fire damage and remove the smell of smoke.
Causes Of Fire Damages.
Fire is the most destructive natural catastrophe. It may disrupt daily life and cost considerable cash, accompanied by several issues. When it comes to restoring your property, it is in your best interest to get started as soon as you possibly can. Not only will this help you save money, but it will also avoid more damage to your home.
Let's take a look at some of the most common sorts of harm that fire may inflict.
Burning
Burning will cause a lot of delamination, such as a charred stairway or a hole in your wall or ceiling, and prioritize these repairs.
Disgusting smells and filth
Smoke and soot damage may permeate a room for days or weeks, and many surfaces become permanently stained. Smoke can discolor the walls and carpets of your home. Even in regions not directly damaged by the fire, it may leave a trail of ash, ash residue, and soot everywhere. So, getting rid of it will be a top priority for any fire damage repair company that comes into your house or place of business.
Water Damage
Damage from both fire and water is quite common. This is because fire damage may create a broken pipe or tank, allowing water to flood over your building, or fire damage can produce holes in your property, which can lead to leaks during poor weather. In addition, firefighters will use water to put out the fire, resulting in water damage to your property.
Hiring a team of restoration experts is the most effective action after fire damage. They know how to remove smoke and soot from your possessions and fix structural damage and restore your home to its pre-incident state. Trust SERVPRO of West Oakland to handle all fire damage effectively. Give us a call today at (510) 599-9300.