Can Businesses in Oakland Recover Quickly from Commercial Water Damage?
4/2/2021 (Permalink)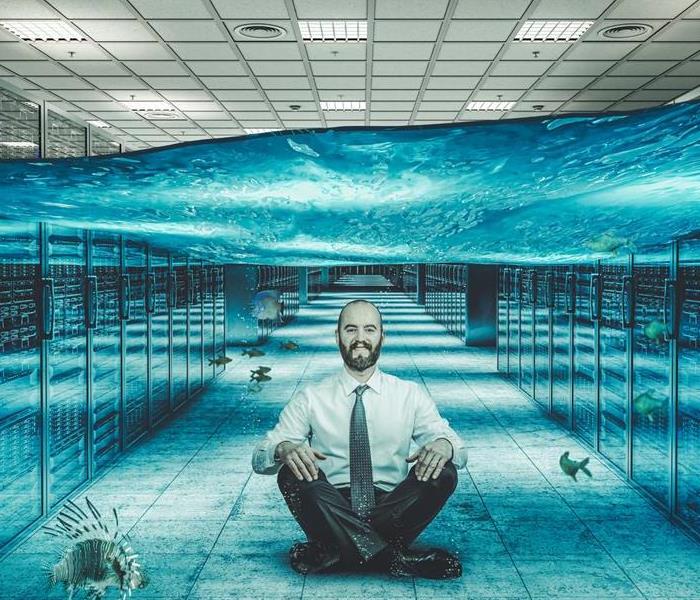 Standing water in your business can be hard to wrap your head around. Give SERVPRO a call we are ready for all the water damage.
SERVPRO of West Oakland has Dedicated Water Damage Restoration Technicians for Commercial Properties
Commercial premises need to return to standard usage quickly after a water event to ensure a minimum loss of revenues. Using advanced drying equipment is a reliable way to reduce the turnaround time of restoration. However, understanding how to position drying equipment can be equally vital to fast drying times.
Positioning equipment correctly is essential to water damage restoration in your Oakland business. Angling air-moving equipment ensures that air currents run freely through the premises and significantly speed up the building's evaporation and drying. By avoiding a head-on airflow with walls and ceilings, we can avoid causing water vapor damage to a building's structure.
Air movers are used in a clockwise system to ensure that air currents remain in motion throughout the premises.
We can direct air-movers into acoustical drop ceilings to allow airflow on both the ceiling's exterior and interior.
Aiming air-movers at a 45-degree angle to the surfaces can significantly decrease the drying time.
Minimize business interruption after water intrusion. Contact SERVPRO of West Oakland for water damage restoration at (510) 599-9300.