Why SERVPRO? Adherence to EPA Mold Damage Remediation Protocol
2/15/2021 (Permalink)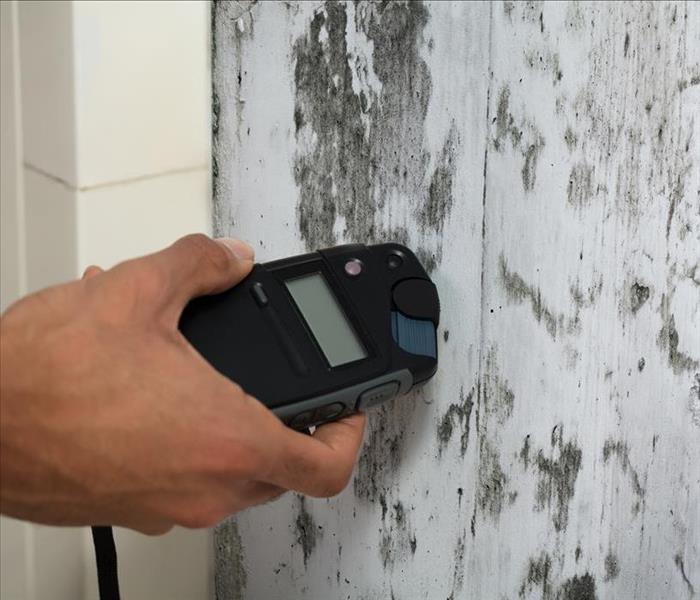 SERVPRO inspects, identifies moisture problems, visible mold stains, and then remediates homes in Oakland
Oakland residents rely on SERVPRO's research-based mold abatement
When mold growth signs appear in an Oakland home, panic can ensue. Media covers concerns about mold infestations frequently, but sometimes the high priority given to mold's growth and damage fails to guide residents to effective abatement strategies. Contact SERVPRO for a consultation if you note any of the following signs:
A clear view of mold colonies on structures or contents
Persistently damp areas
Staining of surfaces unrelated to spills, sprays, or other events
Musty smells regardless of other indicators
Locates the mold colonies
Contains the affected area with barriers and air scrubbing technology
Brushes, scrapes, and employs controllable blasting techniques for porous materials to remove mold
Wipes down and uses HEPA-filtered vacuuming to collect debris, bagging all moldy materials for lawful disposal as hazardous waste
Disinfects affected surfaces with EPA-registered products
Arranges resolution of leaks or other moisture issues contributing to the mold problem
Make the call to SERVPRO of West Oakland at (510) 599-9300 to schedule a mold growth and damage assessment and remediation plan.
Contractor Licenses: General: 937457